Agitavi Research specializes in providing business research, corporate learning, and management consulting services to meet the needs of the global information and communication technologies (ICT) industry.


The Training Advantage is a management training and consulting organization. We have tools and training for reframing to help organizations, teams and individuals look at problems and opportunities from new angles.


Delta Pi Epsilon is a national graduate honorary society for professionals who support and promote scholarship, leadership, and cooperation toward the advancement of education for and about business. Delta Pi Epsilon was established in 1936 at New York University and presently is made up of members affiliated with over 60 university and state-based chapters. Members advance quality education and refine pedagogy though research and instructional development activities.
New York University's graduate programs in Business Education prepare students for careers as instructors/professors of business subjects at community colleges, private business schools, and four year colleges; and as learning specialists who can assess, design, implement, and evaluate training and education programs in organizations.
NYU is the home of Business Education in the United States. The history of the profession and its evolution reflect the rich curricular and professional experiences offered here at the graduate level.


The OECD (Organisation for Economic Co-operation and Development) brings together the governments of countries committed to democracy and the
market economy from around the world to support sustainable economic growth, boost employment, raise living standards, maintain financial stability, assist other countries' economic development and contribute to growth in world trade.
The OECD also shares expertise and exchanges views with more than 100 other countries and economies, from Brazil, China, and Russia to the least developed countries in Africa.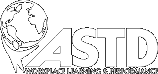 ASTD (American Society for Training & Development) is the world's largest association dedicated to workplace learning and performance professionals. ASTD's members come from more than 100 countries and connect locally in almost 140 U.S. chapters and 25 Global Networks. Members work in thousands of organizations of all sizes, in government, as independent consultants, and suppliers.