Project Management
Today's Project Managers speak to technology management, but few deal with the significant impact that technology has on management practice, policy and business strategy. Nectar Business Solutions represents both theoretical and practical administration of business and leadership practices to effectively integrate and manage short and long term projects.
Managing activities to completion is essential in business. Many projects today (and virtually all IT projects) are resource-constrained. Our team members supported a global initiative to pilot and roll-out a Software Entrepreneurship Curriculum inspiring innovation and entrepreneurship in the global marketplace. The curriculum gives technical faculty the tools to introduce students to real world management skills and competencies needed to fuel innovation, encourage entrepreneurs and aid employability of the next generation.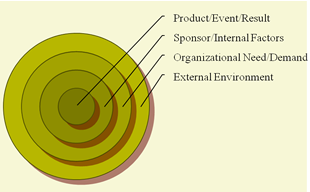 At Nectar Business Solutions, we manage a variety of projects across a broad range of industries. Let us help you with your projects both large and small.
Product Roll-outs
IT Initiatives
Marketing and Communication
Seminars and Workshops
We have highly skilled, project management professionals ready to contribute to your project's success!